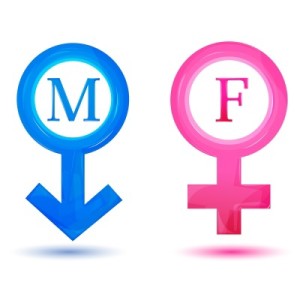 A study of mutations in boys and girls with autism points to female resilience and male susceptibility. A new study published today by Ali Jarekji/Reuters in the American Journal of Human Geneticsrevealed that females had a greater number of genetic mutations than males despite the fact that only 20 percent of people with autism spectrum disorder are female. Because the study suggests that it takes more mutations to lead to an autism diagnosis in females, it may be that females are more resilient—and/or males more susceptible.
According to Dr. Harold Levinson
, this study and its hypothesis about female vs. male resilience to autism is very important. It also appears consistent with the observations that boys are more readily diagnosed with other neurodevelopmental disorders. However, it may also be that male autistics and dyslexics, ADHD, etc. are diagnosed more readily due to their greater degrees of frustration–secondarily intensifying symptoms, perhaps explaining in part the fact that females are more severe when belatedly diagnosed. Interestingly, females have higher frequencies of anxiety and depressive disorders. Might these differences be hormonal related and thus secondarily intensified?
About Harold Levinson, M.D.
Formerly Clinical Associate Professor of Psychiatry at New York University Medical Center, Dr. Harold Levinson is currently Director of the Levinson Medical Center for Learning Disabilities in Long Island, New York. He is a well-known neuropsychiatrist, clinical researcher and author.
By Harold Levinson
For more information, Contact US: call 1(800) 334-7323 or visit www.dyslexiaonline.com
Source: Study Offers a Clue in Autism's Gender Divide, Rob Verger, Newsday, 2/27/14
Photo Courtesy of digitalart/FreeDigitalPhotos.net