Overtreatment of ADHD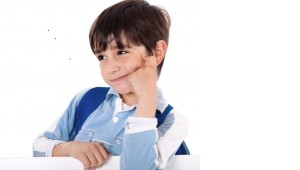 According to Dr. Frances, we are overdiagnosing attention- deficit hyperactivity disorder (ADHD) in kids and giving many of them stimulant drugs they don't need. Some kids, especially boys, are more active than others; most of what passes for ADHD these days is really no more than normal variation or developmental difference.
He claims the overtreatment is caused by careless diagnosis by clinicians, misleading marketing by drug companies, overreaction by worried parents, and schools with overcrowded classes and too few gym teachers. And he recommends the advice offered by Laura Batstra, Ph.D., the leading expert on demedicalizing hyperactivity.
According to Dr. Harold Levinson
The caution and advice offered within this blog is excellent. However, the increase in the diagnosis and treatment of ADHD from 2-11% may be largely due to a better understanding of milder cases previously overlooked. Based on Levinson's research as well as his review within Total Concentration and blog content, it's possible to obtain a more reliable diagnosis of ADHD when using additional criteria. These include the evaluation of balance and coordination symptoms as well as signs diagnostic of a dysfunction within the inner-ear and cerebellum as well as overlapping symptoms of dyslexia or LD.
About Harold Levinson, M.D.
Formerly Clinical Associate Professor of Psychiatry at New York University Medical Center, Dr. Harold Levinson is currently Director of the Levinson Center for Learning Disabilities in Long Island, New York. He is a well-known neuropsychiatrist, clinical researcher and author.
By Harold Levinson
For more information, Contact Us: call 1(800) 334-7323 or visit www.dyslexiaonline.com
Source: Most Active Kids Don't Have ADHD, Huffington Post 3/11/14, Allen Frances Blog, Professor Emeritus, Duke University
Image Courtesy of photostock/FreeDigital Photos.net